Okay….so let's start with the obvious question.
What is the difference between a 4x4 and an SUV?
A 4x4 has an all-wheel drive capability. Most have sensors which allow the power distribution to switch between wheels and axles. Under normal driving conditions, say on a dry motorway, most of the power will be directed to the rear wheels only. However, on wet roads or when the weather turns slippery or if you're crossing some boggy ground, power will go to all four wheels to help with traction.
Examples of 4x4s are the Range Rover, BMW X5, Jeep Wrangler, and the Subaru Forester.
Why Choose a 4x4?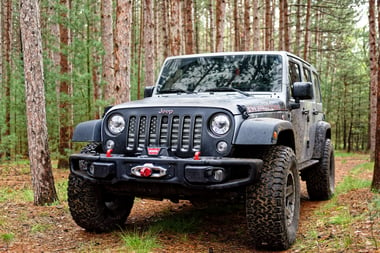 Simple mechanics
Rugged
Capable in off-road situations
Good ground clearance
Good in snow and mud
Good tow vehicles
An SUV (Sports Utility Vehicle) has the appearance of a 4x4, is higher riding than a normal saloon or estate and is sometimes available with an all-wheel drive option. Most however are front wheel drive only. Examples are the Skoda Kodiaq, Volvo XC40, Volkswagen Tiguan, Ford Puma and the Renault Koleos.
They tend to be aimed at families who need flexibility to cover everything from a single person using the car for commuting to long distance travel taking a family on holiday. The majority are 5-door hatchbacks.
Don't be fooled by size because there are some small 4x4s such as the Fiat Panda 4x4, MINI Countryman All4, Suzuki Ignis, Subaru XV and even an all-wheel drive Dacia Duster.
Reasons to go for a SUV
Car-like safety in crashes
Smaller engines offer lower fuel costs and lower emissions
More car-like to drive around town
Similar running costs to a car
Better economy
Cheaper to buy
Family friendly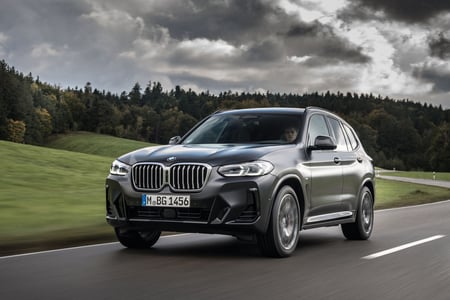 So which should you go for….4x4 or SUV?
It all comes down to your priorities. Some of you reading this will purely go for style. Others will go for badge kudos or safety or fuel economy or price. Is your car a family runabout or is it a workhorse? For most though it's usually a bit of a mixture…some give and take…a compromise here and there.
As a general rule of thumb, 4x4s are heavier than an SUV because they're built to withstand some punishment and have additional mechanical equipment. This means they are more expensive to run due to poorer fuel economy and most of them aren't as good to drive as an ordinary car because they can feel a bit cumbersome. They also tend to be more expensive to service and have a higher purchase price. Depreciation in value can be a problem.
On the plus side, a 4x4 will stand a good chance of getting you home safely on a wintery evening. It will allow you to tow a caravan or horsebox across soggy fields or allow you to reverse a boat into a lake. It's hardly surprising that the emergency services use 4x4s. They generally have a higher ride which means you have great visibility.
So why bother with an SUV?
Simple. They're usually cheaper to buy, cheaper to run and maintain, better to drive and more comfortable because they are set-up to live mainly on decent road surfaces. You'll also find it easier to park or punt around town because 4x4s are traditionally bigger than other cars. We've heard of some drivers going to a car park and can't make their 4x4 fit into a space or, when they do, they can't open the doors.
As for mpg, we'd reckon that most 4x4s will return something in the region of 35-40mpg. Bigger, heavier 4x4s will be much worse.
By comparison, SUVs will get close to 50mpg. These are important figures if you are a company car driver because it will affect your BIK….Benefit in Kind…payments.
Purchase price is also a big factor. As we've mentioned 4x4s tend to be more expensive because they are more complicated and generally bigger.
Something like an Audi Q7 4x4 will set you back around £65,000 while a VW Tiguan Allspace SUV comes in at around £33,000.
A Volvo XC90 4x4 costs £76,000 while a Hyundai Santa Fe will set you back £39,000.
A BMW X5 costs £64,000 while a SKODA Kodiaq will cost you around £31,600.
And while a Peugeot 5008 will set you back £32,000, a Land Rover Discovery costs from £55,000.
These prices are all for 7-seater models to try and keep things as similar as possible in terms of accommodation for a family and for price comparison.
So, you pays your money…you takes your choice.
And a final point…choice could actually be the clincher here. The UK car market has a decent selection of 4x4s but when it comes to SUV's, you can't move for them. Garage forecourts are packed with SUVs that are certain to tick all of your boxes.
Happy hunting.
Stay up to date with all our newest content releases by following us on Twitter and Facebook.