Ford Fiesta ST-Line Review
First impressions of the Ford Fiesta ST Line
It's no accident that the Ford Fiesta has sat proudly at the top of the UK sales charts for so many years. The Fiesta is still one of the best small family hatchbacks on the road.
It's surprisingly roomy and is perfect at getting you from A to B, whether that's the daily commute, the school run or a trip into town. The Fiesta also handles itself well on motorways - few cars are so versatile.
And why do people love the Ford Fiesta? Simple...because they're reliable, economical, and drivers enjoy them because they're comfortable and good to drive.
And with the ST Line trim, you get a car that comes with all of the essentials and all of the looks.
Actually, you'd be hard pressed to tell between this car and the sporty Fiesta ST. They look identical. Okay you don't get the ST's performance, but you don't get the bone-jarring ride and higher running costs either.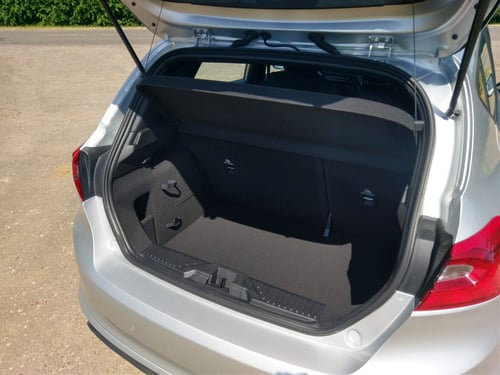 You do get sports suspension which helps give this Ford Fiesta a nicely controlled ride. Firm yet supple…a perfect combination which gives a keen driver the chance to have some fun while not unsettling a family heading off on holiday. The heated front sports seats give plenty of support too.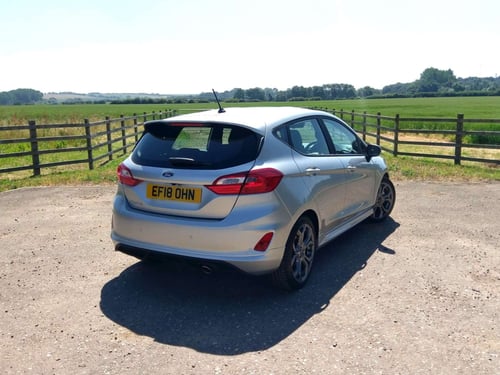 What's the engine like on the Ford Fiesta ST-Line?
Under the bonnet they've kept economy in mind with the 1.0 litre 99bhp petrol unit which is mated to a 5-speed manual gearbox. You'll manage around 53mpg.The ST Line is one of the highest trims available on the Ford Fiesta.
The Ford Fiesta in ST Line trim and with a 99bhp 1.0 litre engine is a brilliant small hatchback. It feels remarkably roomy, is great fun to drive, well equipped, economical and extremely smart.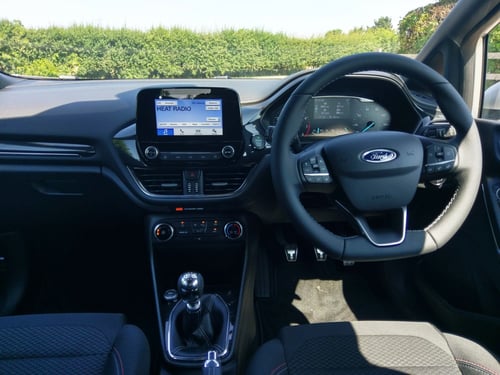 Has it got all the features you need?
You'll enjoy satellite navigation, DAB radio, cruise control, air conditioning, LED headlights and Apple Carplay and Android Auto, rear parking sensors and a rear view camera. Not much more you need really.
What other car makes are similar to the Ford Fiesta?
Electric Alternatives
The Ford Fiesta holds its own against all of these cars in terms of value and dependability. But the Fiesta is cheaper and better equipped.
Should you subscribe to this Ford Fiesta?
If you're looking for a car that's cheap, reliable and quite practical, this car is for you. It's an amazing car if you're looking to save money. Subscribing to this car would be a good move if you need a car that's reliable.
Go to our car reviews page to see more reviews like this one.