First Impressions of the BMW 7 Series
If you keep an eye on the TV news programmes, any story about a political leader or head of state invariably has some shots of them being dropped off at a venue.
And there is a very good chance that the car they're using is a BMW 7 Series.
When it comes to luxury limousines, the BMW 7 Series has been a huge success. It manages to combine understated luxury with driver enjoyment. It also excels in the areas of refinement and high-tech kit. You get acres of interior space.
Here at Wagonex we've gone for the petrol plug-in hybrid model, the BMW 745Le xDrive M Sport model which we reckon gives the best blend between performance and economy. It makes sense for company drivers.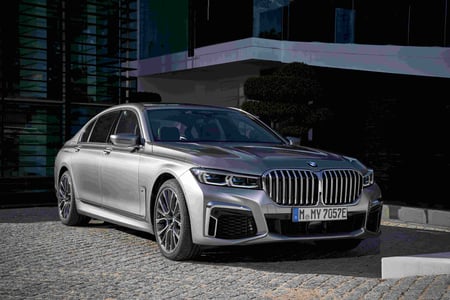 Big Car, Big Engine?
The 3.0 litre 6-cylinder petrol engine, when mated to the hybrid system, develops 389bhp.0-60 comes up in a brisk 5.1 seconds. Everything goes via an 8-speed automatic gearbox. We've also chosen the xDrive version because it helps with the handling and will certainly be a boom during the wintery weather.
A lot of potential customers will want to use this car for ferrying people in the back, so the Wagonex BMW 7 Series is the long wheelbase model. Refinement is key for a lot of users which means the PHEV 7 Series is the perfect option because you can drive for up to 34 miles on battery power alone.
You can waft along in near silence up to 68mph. It also means that, depending on how far you intend travelling each day, you may be able to do the entire journey on battery power alone which, of course, gives you incredible mpg figures. BMW reckon you can manage up to around 130mpg. Okay, that's unlikely, but it shows how economical this big car can be if driven thoughtfully.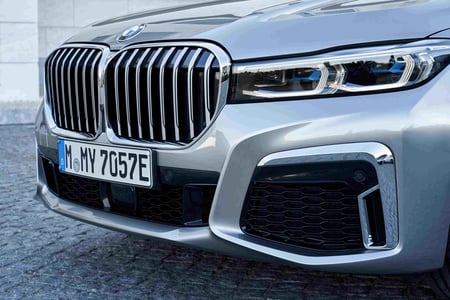 It's also surprisingly good to drive. A lot of cars of this size and nature…..aimed at people who prefer to be driven rather than drive themselves…are a bit dull when you do decide to get behind the wheel. However, it wouldn't be a true BMW if it wasn't good to drive. The ride is excellent because it comes with air suspension as standard. This set-up also means that the 7 Series, despite its size, handles really well.
In terms of kit, let's just say that you get everything you could ever possibly want in a car.
Luxury motoring doesn't come any better than this.
Discover affordable flexibility with Mercedes Car Subscriptions.