There has been a digital transformation in the automotive industry over the past few years. Back in the day, buying, renting or leasing a car involved a visit to a car showroom or the office of a rental company, but not any more. These days, most people's car experience starts with a Google search, and for an increasing number of people the whole process from initial enquiry to making a final decision takes place entirely from the comfort of their own homes.
This shift towards digitisation has led dealers to change the way they do business. Most have opted for a 50:50 approach, with cars and enquiry forms available to view and fill out online, followed by invites sent out to interested customers to come into the showroom to take test drives and fill out paperwork. Other dealers, such as cinch, have emerged as entirely online operations, cutting out showrooms altogether.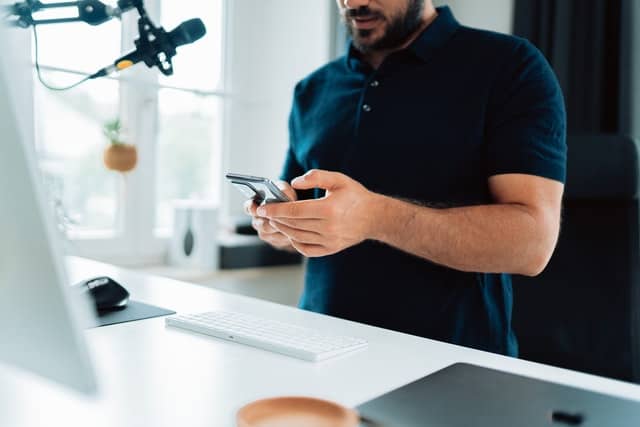 EV adoption in the UK
The pandemic accelerated these changes by keeping customers away from physical dealerships for the best part of a year. As well as changing the way dealers connected with customers, the pandemic led to a dramatic drop in sales for traditional motor vehicles. The two national lockdowns of 2020 caused petrol and diesel car sales to plummet, with November being a particularly bad month as sales of petrol cars fell by 39.9% and diesel cars by a whopping 59.9%. EVs and hybrids, by contrast, bucked this trend spectacularly.
In 2020, sales of electric vehicles rose by an astonishing 186% in the UK, with 108,000 cars sold compared to 38,000 in 2019. By contrast, global car sales fell by about 15% over the same period to 68 million, down from 75 million in 2019. 2021 has seen an even bigger jump in EV sales, with a further 236,000 new plug-in car registrations up to October - an increase from last year of 43%. The sharp increase in sales over the last couple of years is thought to be driven by a number of factors, among them a change in buying habits caused by the pandemic, increasing consumer concerns about the climate crisis, an expanding network of charging points and the government's accelerated plan to phase out petrol and diesel engine cars by 2030.
Globally, the UK is currently in fourth place in a ranking of 26 countries for EV sales according to the accountancy firm UHY, beaten only by Germany, Italy and Vietnam, which takes the top spot with a remarkable 543% increase in sales over the course of one year. The 186% leap in UK sales marks another significant turning point for the industry. It shows that Britons are finally starting to embrace the EV revolution in substantial numbers.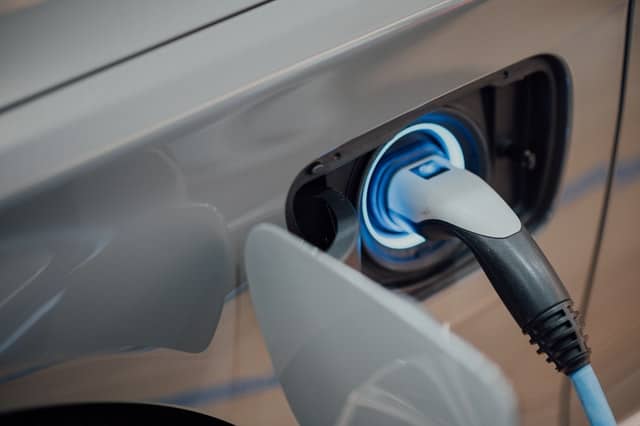 What's putting people off from buying an EV?
Of course, uptake could always be better, and while there are incentives on offer to entice buyers into swapping from petrol and diesel cars to EVs, it has to be said that the UK government's schemes aren't as generous as those of other countries. It used to be the case that you could get a grant of £5000 to go towards the cost of a new EV, with no cap on the price of the vehicle. Sadly, the government has cut this back to £2500 with a cap of £35,000, making it much less attractive to make the switch than it was before.
It's not all doom and gloom on the grant front, to be fair, as the cost of installing a charging point is still generously subsidized, with the government covering 75% of the cost of installation up to £350. It's just a shame that the country that recently hosted Cop 26 has slashed one of the incentives that would make a genuine difference to the fight against climate change. Hopefully, this decision will be reversed in the near future, especially as the 2030 deadline is fast approaching.
Of course, it's not just the reduction in government subsidies that's putting people off switching to EVs; the biggest barrier to making the change is the price of an electric car. As far as a lot of people are concerned, electric cars are just too expensive. Even the cheapest new EV sold in the UK, the Skoda CITIGoe iV, will set you back £15,000. Compare that to the cheapest petrol cars such as the Dacia Sandero and the Citroen C1 (£9,845 and £12,945 respectively) and it's not hard to see why people are reluctant to make the switch. On top of that, a stumbling block to securing an EV is that there isn't a big used car market for them, currently only 1% of used car sales are for electric cars.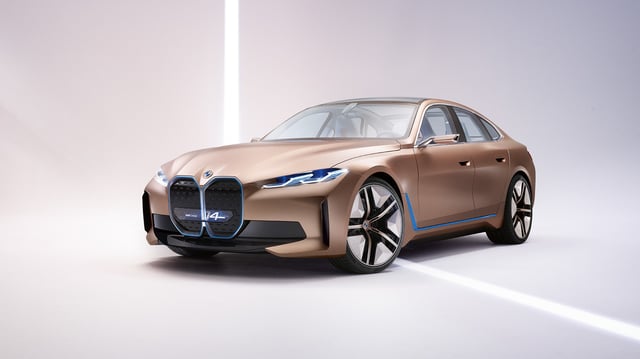 Why would you spend thousands more on a car when you don't have to?
For those unwilling to shell out a substantial chunk of their hard-earned on an EV, there's always the option to rent or lease one, but is that really a better alternative in the long run? In the case of renting, unless you only need a car for a very short period of time, renting is not recommended as the costs quickly mount up. Leasing is a better option, but the downside to leasing is you're tied into a long term contract, with a large upfront fee and you never have the option to switch vehicles during the lifetime of the lease. There must be a better way? Thankfully, there is - a car subscription from Wagonex.
With a car subscription, you have the opportunity to drive a wide range of electric vehicles with none of the expense of buying and owning a car or being tied to a long term lease. You can have a brand new EV delivered straight to your door, with servicing, breakdown cover and repairs covered in one convenient, monthly fee. We even offer tailor-made insurance, which means all you need to do once you've signed up with Wagonex is choose the vehicle you want, have it delivered by one of our countrywide network of dealers straight to your door and hey presto, you're away.
A huge difference with subscription is it's flexibility compared to buying or leasing. Fancy upgrading to a luxury model? No problem. Fancy something a bit sportier for the summer months? No problem. Fancy something big and practical for the winter? No problem. Don't need a car for a couple of months? No problem. Simply cancel your subscription and pick it up again when it's right for you. With a car subscription, you're quite literally in the driving seat.
We have a great range of EVs to choose from, be that the nippy little BMW i3, the award-winning Hyundai Ioniq 5 or the high performance Tesla Model 3, to name but a few of the cars we have available. We have a car to suit everyone, whether you're looking for something small to zip around the city or a large family saloon for longer journeys.
The EV market's looking pretty healthy as we head towards 2022, with more and more people taking the plunge towards a greener, more economical future of driving. However, if you're concerned about the cost of switching or you don't fancy the burden of a long term lease, you now have a viable alternative courtesy of Wagonex.
Our marketplace has electric cars from the best brands such as Tesla, BMW, Jaguar and many others.
Discover the benefits of subscribing to an electric car, click here.