Since June 2022, the UK has seen nationwide train strikes that are set to continue despite ongoing negotiations.
The next rail strikes are due to take place on the 16th, 18th and 30th of March, with another expected on April 1st. Members of the RMT Union will be walking out at 14 train companies across the UK, expected to result in around 80% of all train journeys to be cancelled, with even more strikes planned over the next few months.
So, if you're used to travelling by train for work or have a trip planned that relies on the train service, what can you do?
Let's explore all your options so you can navigate the upcoming train strikes and get where you need to be without any trouble.
Can I get a refund on tickets?
If you have pre-booked train tickets on the days that the strikes are set to take place and your service is affected, a full refund will be available to you. If this sounds like you, you can find out all the information you need from here.
What are the alternatives if you can't use the train service?
Bus
I think we're all accustomed to taking the bus but you'll definitely still need to prepare your trip.
First thing you'll need to do is use Google or Apple maps, enter your location with the destination. Then change the mode of transport you want to use, so in this case it would be public transport and you'll get a list of all the local buses and trains that are leaving soon and it will tell you how long each takes. Once you have an idea of your route, it can help to check the local provider's website or app, as their timetable is often more accurate and up to date.
You can use this to plan trips in advance or in the morning before your trip.
This is definitely one of the more affordable options, and can be just as convenient as using a train service. Making it one of the options to seriously consider as a back up to the train.
Uber or taxi
If you're used to paying under £10 for your daily commute on the train, let's take a look at how much you can realistically expect to pay if you took an Uber to work.
The average length of a train journey is 24.5 miles, and if we take a look at how much an Uber would cost, it's £1.25 per mile, with a £2.50 base fare, that means that you could pay at least £60 just for one day's commute. Ouch. Not exactly an cheap. But if you're not going to travel 25 miles to work, then it might be more suitable.
One thing to note is that if you're in a particularly busy area, or an area with little to no traffic then you can either be stuck waiting a long time for a driver to pick up the ride and the price can even double or triple if there's a period of high demand. Remember to take this into account!
Is it convenient? Yep. Affordable? Maybe not.
Car Sharing and Car Clubs
Car Clubs and Car Sharing are ways to get a vehicle from a local car park for a day or a week's use and once you've used the car, just return to the same location you picked it up from.
You don't have to deal with any other costs like insurance either. Just pick it up for an agreed fee and that's all you have to do. Making it a great option if there isn't an alternative that you could use as a replacement for the train.
Go to a website like Turo or Enterprise Car Club, and you can select a car from a rather big range. Enterprise Car Club requires a modest membership fee, whilst Turo is a car sharing marketplace, where you don't need to be a member. An example price we found was the Peugeot 208, which was available at a day rate of £24 a day.
Both options will work for you especially if you're in a more central area as they will have a bigger range for you to choose from, however, the selection of cars is going to be very small if you're in a more rural area.
Car Subscription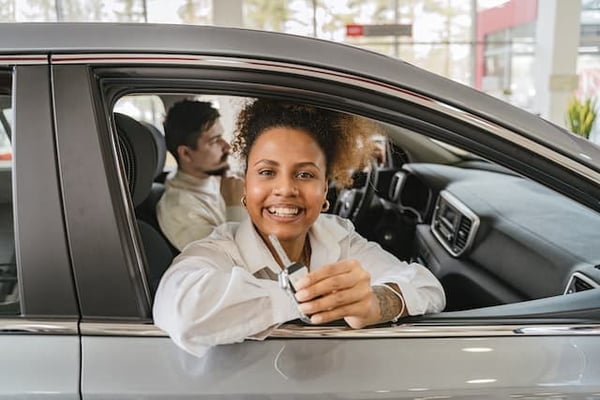 Similar to a car club, a Car Subscription makes it easier to get a car on a short-term basis but subscription is closer to car ownership than car sharing and clubs, so if you like to say, 'this is my car.' And not have to hand it back to the actual owner, subscription is flexible enough for you to renew your subscription once you've decided you want to stick with it. It's a little bit like leasing where you pay one fixed monthly fee but you get road tax, breakdown cover, MOTs, and servicing included. Ordering the car is done completely online too.
The cool thing being that you can subscribe to a car for just a month or two if you need to. Wagonex lets you choose an electric, hybrid or petrol car whereas many subscription providers usually only offer electric cars. You can currently subscribe to the Kia Stonic for £474 a month.
If you share a car with a partner or don't currently have one, choosing to subscribe to a car for a short period can help fill the gap if you can't access your primary mode of transport. Maybe not the most affordable option, but still cheaper than using a cab or sharing a car for the entire month.
You can learn more about it here.
Walk to Work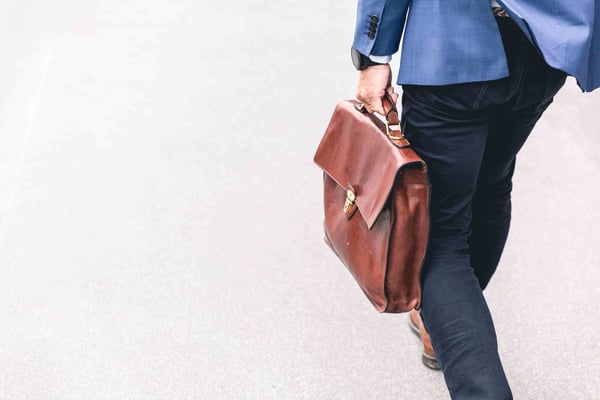 Walk to work? Wouldn't that be a dream! But for most people that's out of the question. It's just too far. Project Solar ran a nation-wide survey that revealed 75% of people travel less than 10 miles to work. But if you live under 5 miles to your office then it's worth bearing in mind.
Bike
Surely you have an old bike getting dusty in the garage? Why not get it out for a few days, and who knows…it might become a regular thing.
Save money and get fitter, what's not to love?
Well, funnily enough, there's a lot not to love.
Riding your bike through traffic isn't exactly a stress-free morning.
It takes about an hour to travel 10 miles on a bike, so if the journey you need to take is any longer than that, it's probably best to stick to a bus or car. It's certainly one to consider if you're lucky enough to have a shorter journey to work, but take your time and wear a helmet. It's not worth the gamble if you aren't an experienced cyclist.
If you don't have a spare bike, luckily there's a few good ways to get one for a short period of time. One option is the Cycle to Work Scheme, where you can get a discount on a bike hire from your employer but only if they are signed up to the scheme. If your employer isn't currently part of this scheme, it's worth asking them if they'd consider offering it as it can actually lead to savings for the company. You can read more about it from the Cycle to Work Scheme website.
Another is Bike Sharing, from companies like Next Bike, where you can just download their app to see if there's any available in your area. Bike Sharing is best if you only need it for a day while the Cycle to Work scheme is more tailored toward people that want to use it everyday.
---
Wagonex has a complete range of vehicles for you to subscribe to on a short or long term basis. With every subscription including MOTs, and servicing, breakdown cover and road tax, and the ability to cancel at anytime during your subscription. Find our range here.