Car Review of the Kia EV6
The EV6 is a winner….and that's official.
Here at Wagonex we always source the best cars….and in this particular case, we can definitely say that this one is a cracker.
It's the all-electric Kia EV6 and it is the reigning What Car? magazine 2022 Car of the Year.
What Car? said it…"stood out for setting new benchmarks for electric cars, offering an official range of 328 miles, and managing 224 miles on a charge when testers ran it in near worst-case low temperature conditions. It is also capable of super-fast, 800V charging. In addition, the EV6 earned praise from the judges for being hugely spacious, very refined even by electric car standards and for being sold with the reassurance of a standard-setting 7-year warranty.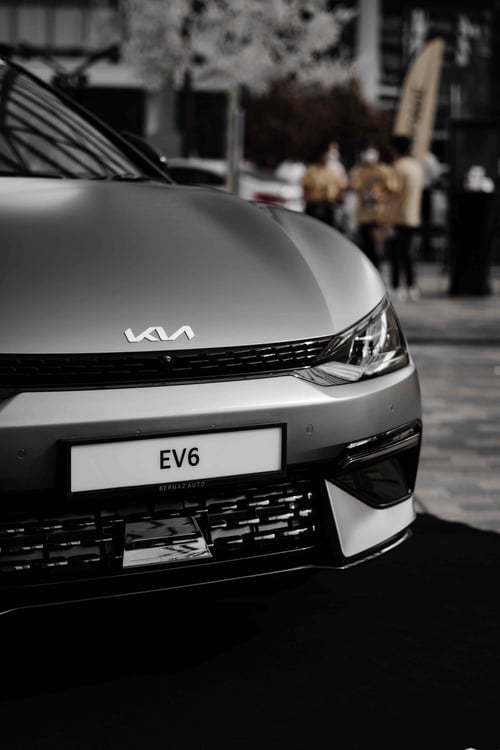 And it's brilliant to drive. It shows the importance of manufacturers developing their electric cars from ground-up. Everything about this Kia EV6 is brand new.
And it shows.
The EV6 is a crossover, blending SUV with family holdall. It also has a seriously premium feel to it. Kia wants to move upmarket…and it's working.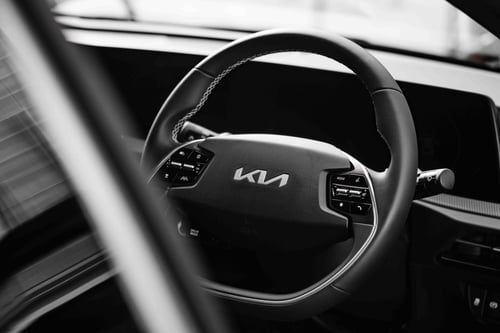 226bhp goes to the rear wheels which converts to a 0-60mph time of 7.3 seconds.
You can charge the battery up to 80 per cent in 18 minutes using a rapid charger. Add in that estimated range of 328 miles and you start to come up with the sort of figures which are making day to day use of an all-electric car totally feasible.
The Wagonex Kia EV6 comes in Air trim which gives you a terrific level of standard kit including sat nav, rear parking sensors, reversing camera, LED headlights, leather upholstery, heated front seats, a pair of curved 12.3-inch displays and a stack of safety equipment.
It's a wonderful car. It looks terrific…..very distinctive and is comfortable, roomy and with excellent real-world range. Fun to drive too.
No wonder it's What Car's Car of the Year 2022.
Reasons to Buy the Kia EV 6
Great looks for a spacious SUV
490L of boot space with extra space if you drop the floor or out the seats down
With 0-60 in under 7 seconds, this car has a lot more in it's locker than your standard family style SUV


Reasons to Pass on the Kia EV:
There are more practical options if you spend a lot of time driving more than 3 people.
There are cheaper alternatives on the market
Discover a range of our car reviews on our blog or go straight to our marketplace for Wagonex's entire range of subscription cars.