Before we start, let's just make something clear. If you go for either of these cars, you are ending up with a cracking bit of machinery. Both are well equipped, both are good to drive, both offer decent economy and performance, and both should be great cars to live with.
But, even though they have a lot in common, there are subtle differences which could make you choose one rather than the other from Wagonex.
Let's compare and contrast.
Key differences between the Kia Sportage and Hyundai Tucson
Kia Sportage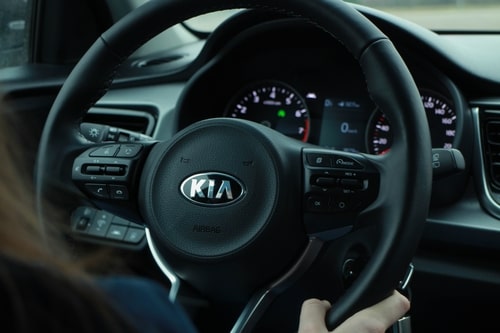 A better look with the glossy front grille
The overall design is more boxy than the Hyundai Tucson, which is more curved around the roof.
Same technology features but the Kia's interior steals the show in terms of design.



Hyundai Tucson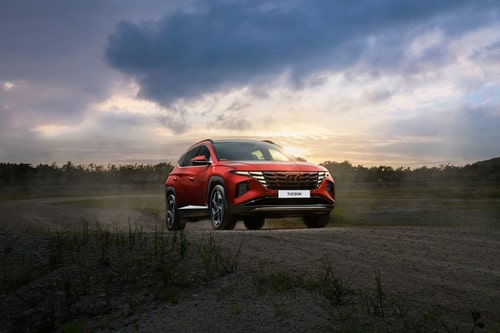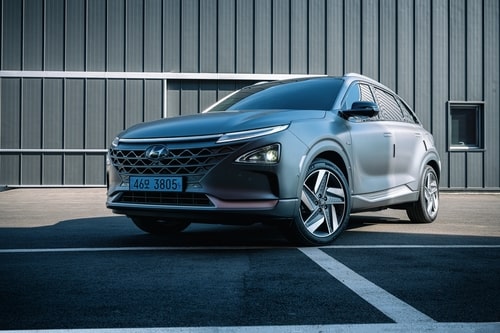 It's the lighter of the two and you can feel the benefits of that with a smooth comfy ride.
Slightly more room in the boot and back seats
Higher riding position adds to the comfy feel of this car
Slightly more economical but with less storage for battery range
Hyundai own about one third of Kia and although they operate as two separate companies, they share a lot of their technology and oily bits. It's not uncommon to find two models sharing engines, transmission and the chassis platform on which they're built. That is the case with the latest Sportage and Tucson. I guess it's because Kia and Hyundai are so connected from a brand perspective.
The most obvious difference, of course, is how they look. They are both very smart and have almost identical dimensions, but they DO look different. Kia is the newest of the two cars and perhaps they've had the advantage of seeing what other family-sized SUV crossovers look like. Which one do you prefer?
Inside, again it's Kia's Sportage which has the advantage of being a more recent arrival. Its pair of touchscreens blend together and look really smart. The Hyundai screens are smaller and are separate. Bearing in mind that both cars share the same platform, they are more or less identical in terms of interior space which means they are two of the more roomy family-sized SUVs on the UK market. The Kia's interior looks more flashy and hi-tech whereas the Hyundai is a tad more subdued. The Hyundai has a slightly larger boot. In terms of kit both have the essentials like sat nav, air con, reversing camera and a DAB radio.
Hyundai Tucson interior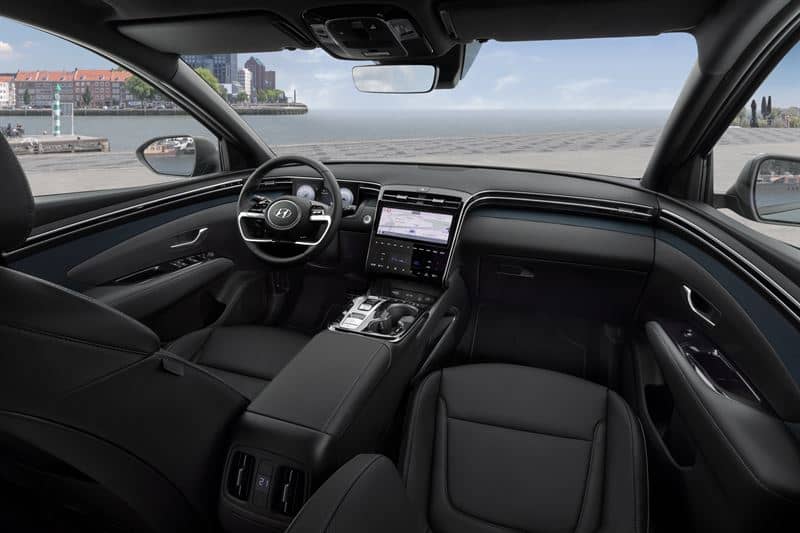 Under the bonnet, the Sportage and Tucson share the same engine, hybrid system and transmission. You get a 1.6 litre petrol engine mated to a battery driven electric motor which, when combined, gives you an output of 261bhp. 0-60 takes 7.9 seconds in the Kia and 8.6 in the Tucson. Power goes via a 6-speed automatic gearbox. All-wheel drive is standard in both cars. Resist using all of the power and you'll manage 44.6mpg.
Kia Sportage Interior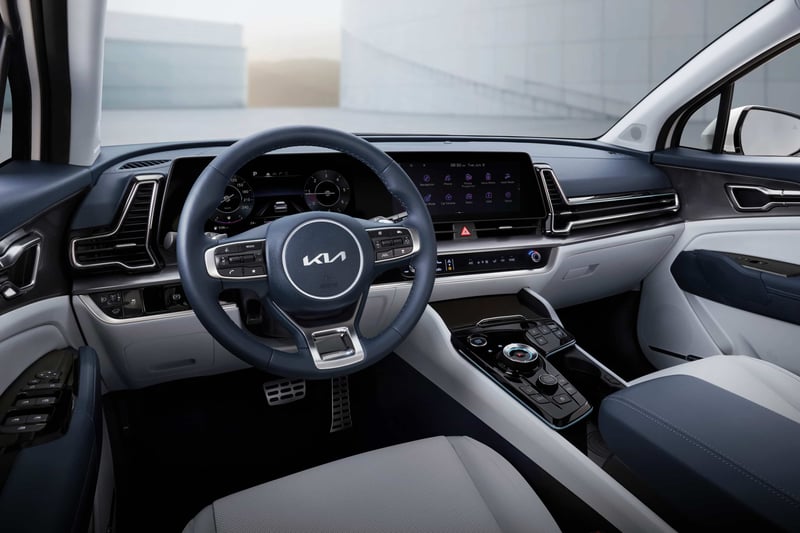 Both can run on electric power only. Kia reckon their Sportage will manage 43 miles…Hyundai say the Tucson can do 38. Theoretically, if you can keep your daily commute to around 30 miles, you can do the whole journey without using the 1.6 litre engine. The difference in potential electric mileage will affect Benefit-in-Kind for business drivers.
Because they are both PHEVs, it means you can charge the batter overnight and run on battery power alone. If you have access to a wall box, a full charge will take around 95 minutes. If you use a domestic 3-pin plug, you'll be looking at a shade over 5 hours.
Out on the road, both drive in much the same way, but Kia always errs on the side of sportiness so their ride is a tad more firm. The Hyundai has a more cushy ride.
So, which one to go for?
The Kia Sportage edges it in terms of economy and running costs. The Hyundai Tucson has the more comfy ride and a larger boot. The Sportage interior looks a bit more hi-tech; the Hyundai exterior is more distinctive but the Kia satisfies a wider audience with a more typical sporty SUV look.
However, as we said at the start, no matter which one you go for, the Kia Sportage PHEV and Hyundai Tucson PHEV are terrific cars.
We have a big catalogue of car reviews for you.