First impressions of the Kia Picanto
Gone are the days when the only reason to choose a Kia was because they were cheap and came with a seven year warranty.
Kia is now one of the most innovative car producers in the world and the Kia Picanto is a classic example of how far the company has come. It's extremely smart, economical and, in the case of the X-line trim which we have at Wagonex, it is extremely well equipped.
The Engine of the Kia Picanto
Let's start with the oily bits. Power comes from a 1.0 litre, 3-cylinder petrol engine which churns out 66bhp. Performance isn't the name of the game when it comes to city cars, but a 0-60 time of just over 13 seconds shows that the Picanto will easily keep pace with motorway traffic.
The important figure is that you should get into the mid-50s mpg without too much trouble. The auto gearbox is really smooth and makes for effortless cruising and easy punting around city streets.
The Interior of the Kia Picanto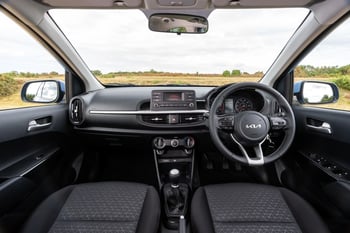 As for interior space, four adults will be comfy in the Picanto. You can also drop the rear seats if you need some additional carrying capacity.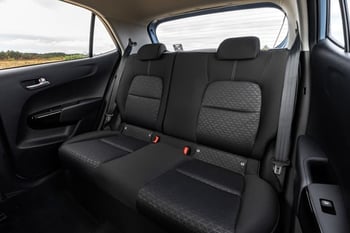 The Features of the Kia Picanto
In terms of kit, X-line gives you air con, 8-inch touchscreen, powered windows all-round, privacy glass in the rear, Apple CarPlay, rear parking sensors, powered and heated wing mirrors, faux leather upholstery and height adjustment to the driver's seat.
There's also a comprehensive list of standard safety equipment.
Would we recommend the Kia Picanto on Subscription?
The Kia Picanto is good to drive. Passengers will like it too.
Kia's baby has grown up. If you are after a city car, you'll love the Kia Picanto.
We do.
Find our full range of Kia here!
Keep up to date with our reviews by following us on Twitter and Facebook