If you're looking for a car which will happily cope with the school run, holiday outings, commuting, shopping and taking all of your garden rubbish to the tip, then the Hyundai Tucson will fit the bill.
The Wagonex Tucsons (we've got three of 'em) are all the latest model which were only launched very recently. Okay, beauty is in the eye of the beholder, but we reckon the Hyundai Tucson is a seriously smart machine.
In terms of engine choices they use a terrific 1.6 litre petrol engine, but you can choose from auto or manual gearboxes. The power output peaks at 148bhp. You shouldn't have any trouble hitting the recommended 42mpg.
The Tucson is extremely roomy. We've had four adults in one of the models and there's loads of room to stretch out. Family transportation doesn't get any better. The boot area is huge too. If you enjoy going on camping holidays or need to carry a fair amount of luggage, the Tucson will easily cope. Summer holidays will no longer require days of preparation…. just take everything.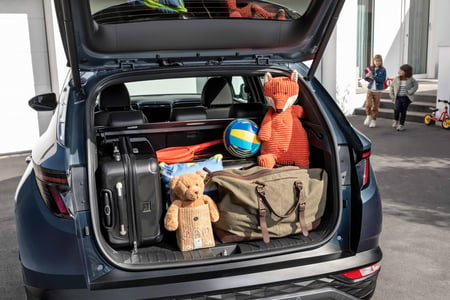 And if you haven't been in a Hyundai lately, you are in for a major surprise. The interior quality is now up to premium standards…which is handy because the Wagonex Tucson cars are all in Premium trim which means you get satellite navigation, air conditioning, parking sensors front and rear, heated front seats and heated steering wheel, Apple and Android connectivity, and a cracking Krell audio system.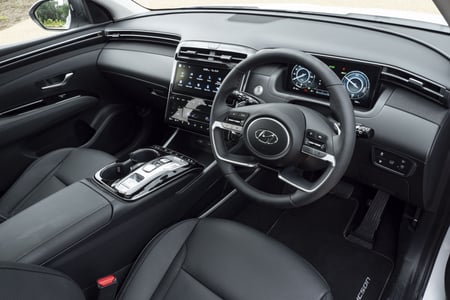 Out on the road the Hyundai Tucson is smooth, relaxed and comfortable. It soaks up ridges and potholes and remains extremely composed at all times. It's fun to drive and simple to punt around towns or along country lanes.
If you need a car that'll become part of the family, you can't go wrong with the Hyundai Tucson.
Look at our entire range of Hyundai here.
You can look at our range of SUVs here.