If you're in the market for a family car that isn't too large nor too cramped, read on as we compare two mini SUVs: the Hyundai Kona and the Kia Stonic.
There are a fair amount of similarities across the two cars. Hyundai and Kia are sister companies, so there is a lot of crossover here. Both cars boast similar interiors, including rear parking sensors and, on some models, rear parking cameras, as well as high-quality infotainment systems with quick response times, and Bluetooth connectivity as standard.
What's better to drive?
It's in the driving experience itself that the two cars start to differ. Although the Hyundai Kona electric model offers a quiet and smooth performance, the suspension does not offer the most comfortable of rides. Unless you're driving on perfectly smooth roads, you may feel rather shaken after driving the Kona. It would fare well enough in a city or town, but further into the countryside, it may feel rather unpleasant.
The Stonic, meanwhile, is much more comfortable – though still prone to sending shudders up the spine on rougher roads. Both vehicles can get from 0-60 within ten seconds, so they won't be setting any land-speed or acceleration records any time soon. But they're both well-suited for inner-city or motorway driving: the petrol engine on the hybrid model of the Kona gives a lot of oomph for longer journeys, while the Stonic's gearbox allows for an easy transition to higher speeds.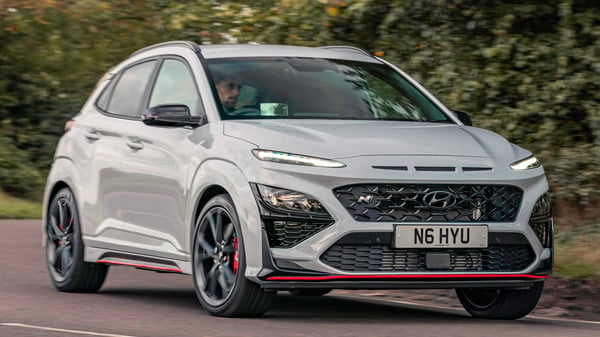 What car has more space?
In terms of space, tall people will suffer from a lack of legroom in the back seats of either car, and three adults discovering new meanings of the word 'squeeze' if they try share the back. Nor is there much to write home about in terms of the boot space the cars offer. A weekly shop will fit in nicely, as will suitcases for a family holiday, but that's about it unless you fold the back seats down.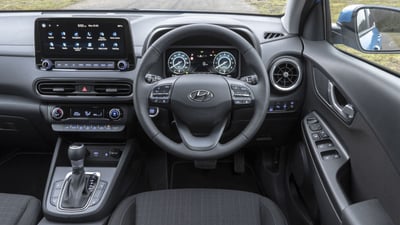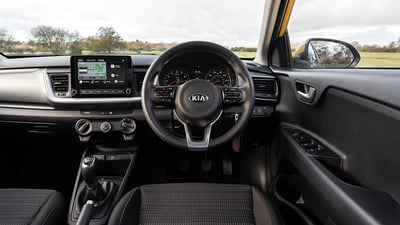 Who wins…The Kia Stonic or the Hyundai Kona?
But before you get the wrong impression, both are great cars overall. They don't differ radically, and would be suited for small families or younger drivers living in towns and cities. Both cars are very reliable in safety terms, offering automatic emergency braking and lane assist technology, but the Stonic wins here with Kia's seven-year warranty.
The Kona just edges the budget-friendly award, though it is more expensive up-front, with average lease prices of more than £20 higher than the Stonic. However, the fuel economy of the hybrid model and the electric version are very kind on the wallet, with the latter offering an enticing road tax bill of absolutely nothing.
Ultimately, because there isn't much difference between the two, choosing one or the other may well come down to brand loyalty on the user's part. But if you're looking for a more affordable way to drive either car, you can try our subscription service. With just one monthly payment, you can enjoy driving either the Kona or the Stonic for a minimum of a month, up to a maximum of two years.
Here are some similar cars:
Suzuki Vitara
Peugeot 5008
Nissan Qashqai