There's no doubt that electric cars are perfect for city driving. No gear changing, nippy performance and short distances from A-B mean fewer charging sessions.
If you need a roomy city car that's good to drive, the Volkswagen up! is one of the best. Throw in the fact that the e-Up! is 100% electric and you can see why this is a small car that will be ideal for anyone who spends a lot of time in busy, stop-start street traffic. For many drivers, a full charge on a Sunday evening will easily cope with the Monday - Friday commute. Plug it into a socket at home at teatime and you're ready to go by breakfast time with a potential range of around 160 miles.
Top speed is just 80 mph, but hopefully you won't be driving on the motorway that often.
Trim, and features
There's only one trim available with the VW e-up!.but it's comprehensive to say the least.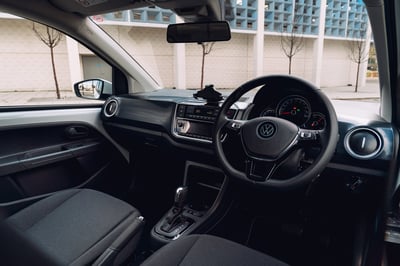 Air con, DAB radio, electric front windows, heated front seats, heated windscreen, Bluetooth, tinted windows, powered exterior mirrors, rear parking sensors and camera. The car is also set-up for you to plug in a mobile phone for using sat nav.
Is it practical?
As soon as you hop in you'll be surprised by the amount of space Volkswagen cramms into such a delicately small car. The e-up! easily copes with two adults in the back. Kids will be perfectly at home.
The boot will cope with bags for a weekend away or the week's shopping with 250L of boot space, and 920L when you put the seats down, pretty incredible if you ever need to lug around some furniture!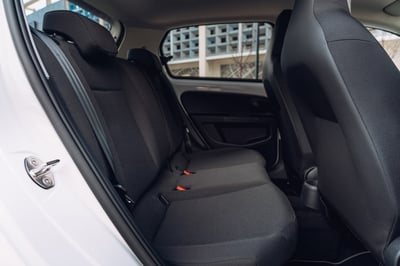 How it drives
The ride is outstanding. Many small cars tend to have a rather choppy ride but the e-Up! absorbs lumps and bumps nicely. Visibility is terrific; it's perfect for city driving.
Great to drive and cheap to run. City living just levelled e-up!
Follow us on twitter or Facebook to keep up with the newest car reviews of Wagonex's range of subscription cars!